Snowflake x AI
How to connect Snowflake and ChatGPT AI
Want to connect your Snowflake Database to AI, like ChatGPT and other Powerful AI models? You've come to the right place. AI can be extremely valuable when connected to your datbase, as it can act as your own AI analyst by writing SQL queries, graph the results, and create dashboards in a matter of seconds.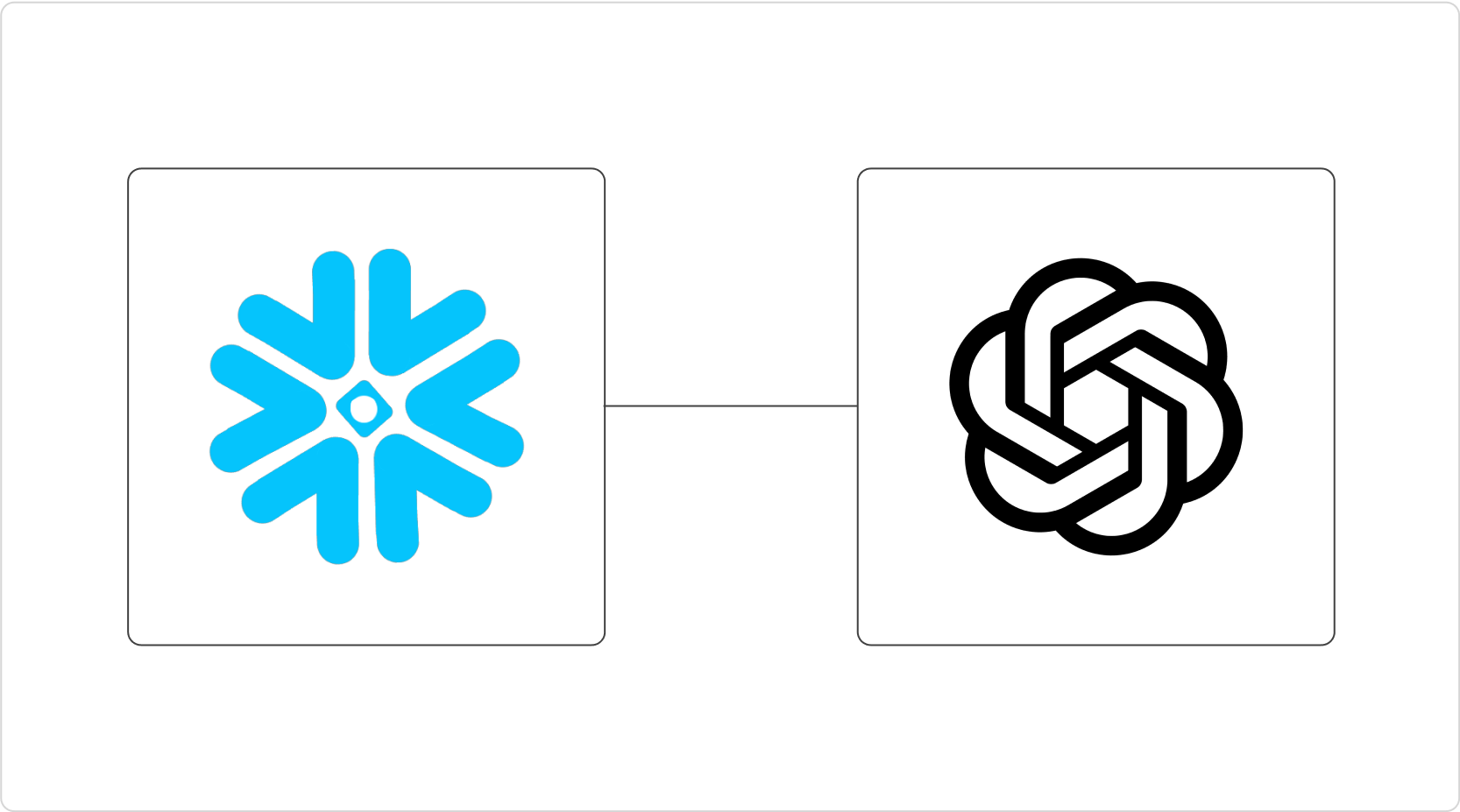 Apps like BlazeSQL allow you to instantly integrate connect powerful AI chatbots like ChatGPT to your Snowflake Database. You can then ask a question like "How many orders did we get from italy each week this month?". The AI chatbot will then generate a query by looking at the snowflake table and column names, which the app can then run to get your data result, and even visualize the result. Here's a video showing what that looks like:
Connect Snowflake to AI with BlazeSQL
What if ChatGPT doesn't know enough about my Snowflake database?
While the AI has deep knowledge of many industries (it even passed Law and Medical exams), it's possible that there are details specific to your Snowflake database, or your company, that only people who work at your company know. Any important information like this can be added in the database page. The database page allows you to add descriptions and other notes to each table, or even individual columns. The AI (ex. ChatGPT) will see this information every time you talk to it, so it has everything it needs to give you what you want.
Once you've connected ChatGPT to your Snowflake Database with BlazeSQL, you get the following:
Snowflake SQL queries generated for you. All you have to do is ask a question, or say what data or query you want - The AI will immediately use its expert knowledge and your database info to write you a query..
Running queries & correcting errors. If you connect your Snowflake Database with the desktop version of BlazeSQL, you can automatically run queries generated by the ChatGPT AI, and the AI will automatically fix any errors.
Graphs & Dashboards. Want to visualize a result? Simply click Options, and then click Graph. The AI will automatically pick the best graph to visualize your query, and you can add it to a dashboard with a single click..
By using BlazeSQL as an AI assistant for your Snowflake Database that does most of this work for you, you can speed up your workflow and boost your productivity. If you ever get stuck, or have any questions at all, BlazeSQL customer support can help you very quickly. All you have to do is click the customer support chat bubble at the bottom left for a live chat with our team, or email support@blazesql.com
Want to use BlazeSQL now?